One of the Best Fishing Flies Ever: How we fish the Copper John and a bit of history
How do I fly fish the Copper John?
by Chris N • January 13, 2022 in Fly Fishing Tips and Techniques
---
According to one of the most talented fly tiers in the game – and someone we idolized growing up – the Copper John is "perhaps one of the most perfect combinations of materials ever adhered to a hook." That's from fly tying jedi Charlie Craven (high praise from a guy that has over thirty patterns commercially available himself). The Copper John is one of the best-selling flies and that isn't likely to change anytime soon.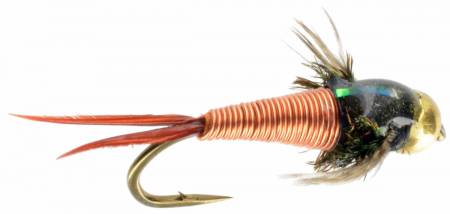 Mr Craven has referred to the Copper John's creator, John Barr, as "simply the most creative tier I've ever known…all of his patterns are purpose-built." Well, if the purpose of the Copper John is to catch fish in all types of water and circumstances then we agree with the tens of thousands of anglers out there that the Copper John is a grand slam. If there was a fly pattern hall of fame, this one would be inducted while still active.
The Copper John will celebrate its 30th birthday in 2023, or at least it's "inception" birthday. As Mr Barr tells the story in his book Barr Flies: How to Tie and Fish the Copper John, Barr Emerger, and dozens of other patterns, variations, and rigs, the first iteration of the Copper John emerged from his vice in 1993. After three years of tweaking, the 1996 iteration became the final version. Well, sort of. Since then, the Copper John has been tied in dozens of colors and numerous iterations. It has been tied in red, green, purple, chartreuse, black and silver, and numerous other colors. Our best-selling color is red. Rubberlegs make a nice addition and it can be tied on a jig hook.
Just as there are many colors and pattern variations, the Copper J can be fished in numerous different rig set-ups. We typically use a size 12 or 14 as a point fly when nymphing, either in a Euro setup or under an indicator. When fished this way, we rarely need to add weight. Perhaps the most famous (and exciting) way to rig a Copper J is in a hopper-copper-dropper setup, which Mr Barr refers to as the HCD combination. Here's how we rig:
The Copper J

. The second fly is a Copper J. Depending on the depth of the water, we typically attach 24-36 inches of 3-4x

fluorocarbon

tippet to either the bend of the hook of the hopper or through the eye of the hook. Our preference is through the eye – we've convinced ourselves that this allows the top fly to better hook fish. We often stop here because the Copper J and the hopper provide steady action.

The Dropper. Using another 12-24 inch section of tippet from the Copper J, the third fly is typically a small mayfly nymph like an RS2, Iron Lotus, or Pheasant Tail. We've even put a midge pattern in this spot. We like sizes 18-22. Frequently we put another Copper J in this spot but lean toward sizes 20-22. The HCC.
While we don't have special insight into what exactly fish take the Copper J as, our experience is that it imitates stoneflies to caddis to mayflies depending on size and color of the Copper J.
The Copper J is consistently one of our best-selling flies. It has produced many memorable days for us and we hope you'll give it a try.
A few fish that couldn't resist the Copper J....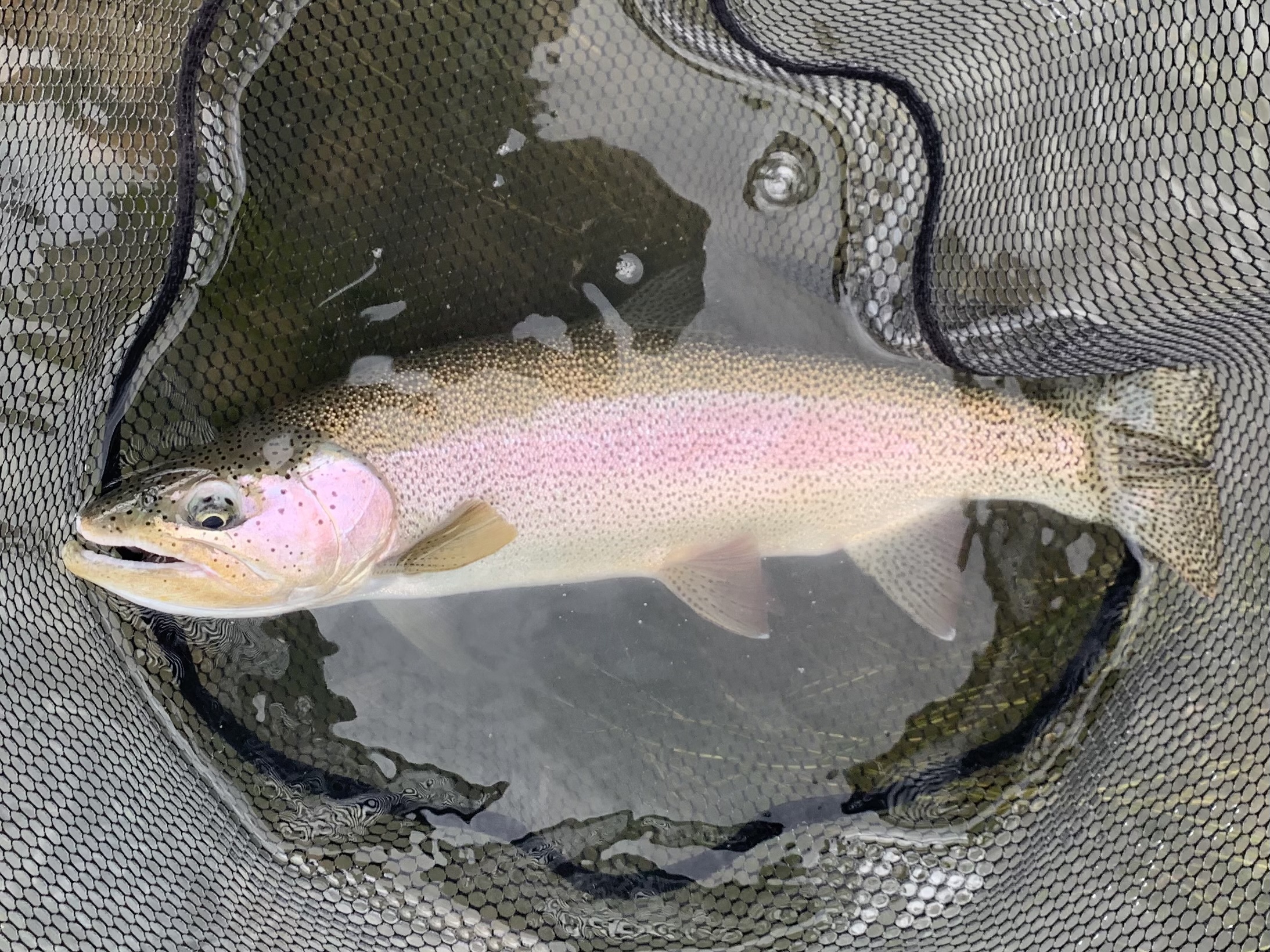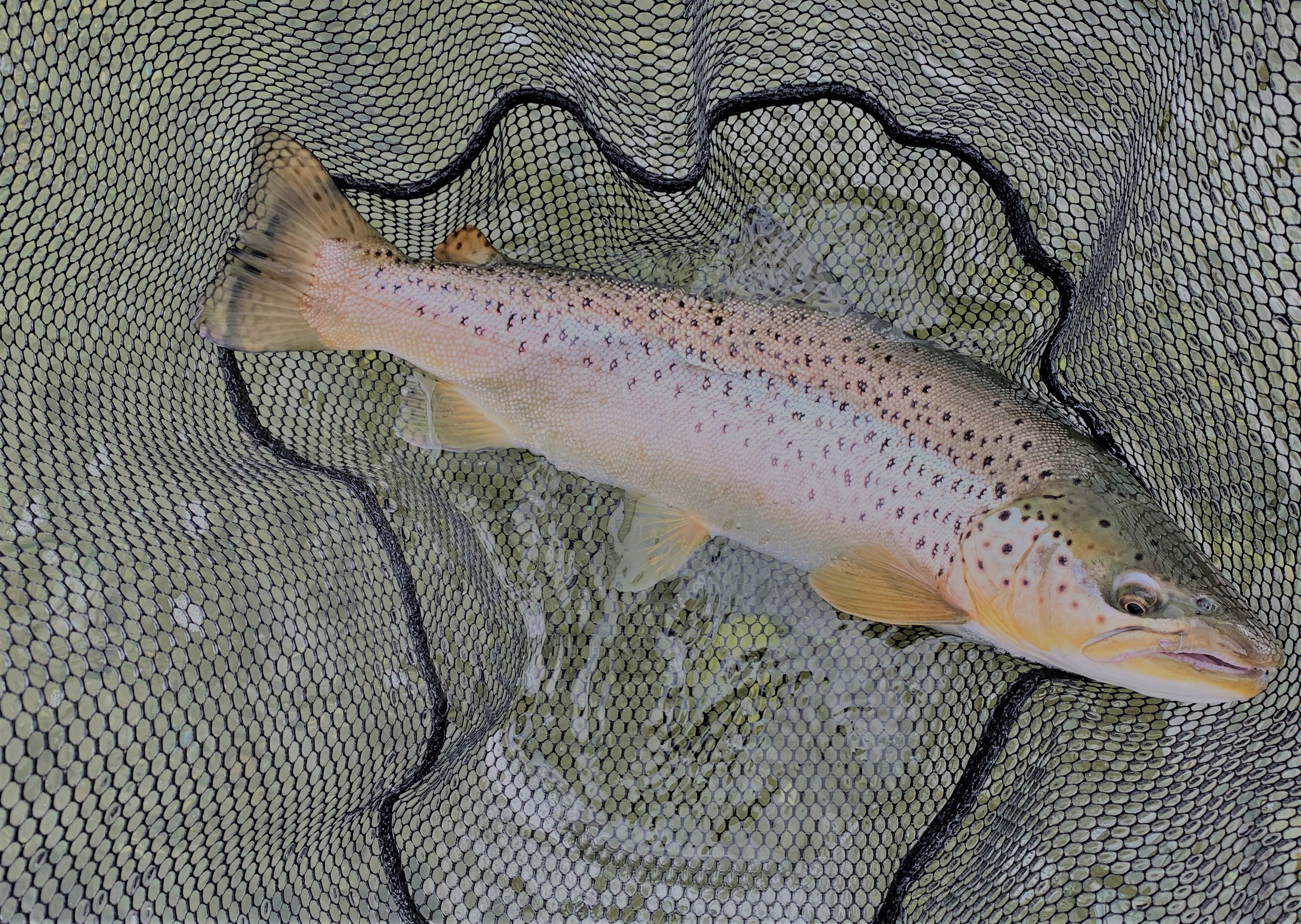 ---
overall rating:
my rating:
log in to rate
Please log in to leave a comment.