Customer Testimonials
See What Our Customers Have to say about DiscountFlies Online Fly Shop
by Mike Ryan • April 11, 2019 in Writings by Our Customers
---
I probably won't ever go back to a strike indicator system unless the wind is gusting more than 20 miles an hour. Euro nymphing resonates with me on several different levels. The bonus is, I've caught more fish in the past two months than I have in the past 3 or 4 years combined. I'm also fishing areas I would have never considered to fish with a strike indicator. It's opened up so much more water for me. Thanks for your help setting me up with Euro Nymphing!
Jeff
---
I wanted to thank you for the Christmas Island Specials I received. They are perfect! The quality of the materials used and the workmanship is the best I have ever seen. To say I am happy is an understatement. I doubt I will ever be purchasing fly's anywhere but from you.
Looking forward to the Strong Arm Crab's I have on order.
Thank again, Joel
---
Hello Mike and Lee Ann,
I own a small destination fly fishing travel business and have been ordering flies from you for a couple of years now. I am also a licensed guide in Arizona. I retired from Public Safety a couple of years ago and started building up business with high hopes prior to covid. Well I'm not complaining and the hopes are still high for a better 2021. I have been hosting trips for shops I've worked in and on my own for the past 20 years. Finally getting retired, I decided I had the time to take things to the next level. Come on 2021!
Anyway the reason for my note was to say Thank You!
One of my clients called a couple of weeks ago and asked where he could order flies. I told him that I have been very impressed with the flies and service from DiscountFlies. He took the advice and today I got a text from him about the quality of the flies he purchased. I have used your flies for guiding and hosted trips from Alaska to across the West. They have served me well and I have no problem recommending them to my friends and clients. The fish in my profile pic was caught on one of your flies in Yakutat AK last year.
Have a Merry Christmas and Happy New Year!
Steve

---
I just wanted to take a moment to write and THANK YOU for the superb quality of your flies. I've been tying for 50 years this year (I started when I was 8 years old back in 1969) and I'm fastidious about how flies need to look. I'm a perfectionists and it's apparent you are as well. Your flies are amazing!
I recently placed a couple of large orders with your company that arrived yesterday and I couldn't be more happy. I needed a variety of patterns for an upcoming trip and simply didn't have time to tie them myself.
I also placed a couple of other small orders with two of your main competitors for less expensive flies. You probably know of whom I speak— I was thoroughly disappointed in the junk I received from them. Most of it went right into the garbage because I don't have time to mess around with returns!
In the future whenever I need to buy flies I will turn to you first. You can be very proud of your business model and the fact you sell such high quality products at reasonable prices to discerning fly tiers and fly fishermen. Well done!!!
Kindest regards!
Jeff
---
Caught my first ever bonefish on the bone jovi after only about 30 mins of fishing, couldn't be happier.
Thanks, Ryan
---
My only disappointment with this order was the fact I didn't find out about you guys 10 years ago. Very satisfied with the flies, more satisfied with the price. You have an excellent business model. Your flies are top notch quality for 1/2 the price you pay at fly shops. I will be purchasing all my flies from you guys going forward and will be recommending you to my buddies, which is how I found out about you.
Thanks again,
Jeff

---
Just put in an order for an upcoming tarpon trip next month. It`s my first tarpon trip, so I wanted strong hooks on great flies. Naturally I thought of you - I just don't see other companies telling what hook is on their flies. So I just wanted to thank you for providing such a great product. And of course a thank you to those in the fly shop who select your great products, keep the place going, and get the orders out so quickly. Great going!
Charlie
---
Your flies arrived today. Love them! You are my new favorite fly source.
Thanks for the great product and fast service! I'll be ordering more before my next trip west.
Scott
---
You guys have great flies and please never change the color of the "red" juju midge! It's really not red, it's actually pinkish and the trout love them! Wished I was the only one to have access to them...lol! :)
And, btw, those two bit hookers are fantastically tied!

Freda
---
I am so impressed with the care you show me every time I make a purchase. I recommend your business to all my fly fishing friends .
Sincere thanks, Tim
---
Hi Mike and Lee Ann,
I am loving your flies. I'm currently in Sanibel, Florida and saltwater fishing for trout, Redfish, big Ladyfish, large Jacks and the odd small shark.
I've given a number of your flies to fishing pals and all comment on their effectiveness.
I've been finding your flies hold up well for at least 4 catches of the 'toothier' fish and about 8 of the less 'toothy.'
Well done on a good product. I'm catching about 120 fish a week so I'll be back for more flies soon.
Best, Howard
---
I love your business. I've turned a few buddies on to your site and have received comments like "I'll never buy a fly in a fly shop again". I couldn't agree more. Thanks for providing such a terrific service.

Matt
---
Just wanted to let you know that I recieved my fly order today and must say I am truly impressed with the quality of your product. I have been tying my own flies for the past 5yrs and am very picky on how my flies look and perform. I will easily give each of these flies a perfect 10. Please let your staff of tyers know what a terrific job they do...
I already passed your name on to two of my flyfishing buddies.

With Much Appreciation, Aron

---
I was surprised to see the quality of the flies upon receiving my package. I wasn't expecting the best from a "discount" store, but I was wrong! These flies look better than anything I've purchased at Bass Pro! I look forward to putting these to the test in Yellowstone next month. I'm hoping to catch my very first cutthroat trout on one of your flies! I'll keep you posted!

Thanks again,Danielle

---
Just wanted to say thanks for a quality affordable product. We tried a few "hot flies" from the shops on the Bitterroot but 99% of our fish came from your prince nymph and purple prince. Seriously saved us hundreds of dollars over the course of 10 days.

Andy

---
You run a fantastic operation. I am continually impressed with the quality of ties. I have ordered everything from saltwater to midges and it has all been first rate! Thanks
Sincerely, Steve B

---
You couldn't have a more satisfied customer. The flies are perfect (high quality), you delivered on time and packed the contents very well.
I look forward to more purchases, keep up the good work!
Thanks for great service.
Kris
---
The balanced leeches work incredibly well for bass and crappie. I fly fish them under an indicator with about a 6 foot leader and usually get a hit as the fly sinks from the surface (the beadhead versions of any fly used are essential). I fished on one lake for three days and caught 35, 43, and 71 crappie and bass. All catch and release, so it was great that the hooks were barbless. The balanced leeches were so effective that I didn't have any reason to try the other flies. Thanks for the fast service and economical prices.

Robert Paugh
---
FYI. I do not do many feedback surveys these days but you all deserve five stars, thumbs up all around. Hoping the use my flies up ASAP and have to order more soon.

CP
---
I am very happy with the flies. They are well tied, and unlike other online vendors whom I've tried, your flies' eyelets are open to pass tippet thru. I've already caught quite a few fish on them. Thanks!

Dan Corey
---
Hey guys, first time ordering from your site or any like it..being a Denver resident I like to keep business local and I'm glad I did! Great flies and quality..as a fly fishing guide in Vail, quality and durability are top of my list of must haves, presentation and attention to detail were also perfect with your flies. I was wonderfully shocked and will absolutely be loading up for the upcoming season..glad you guys are able to ship so quickly also..keep it up, and thanks again!

Andrew Pulford
---
Doing business with you has been simply awesome. Your flies are beautiful and the hook up with Rhett was just what I needed. There is probably no one on the planet who could line me out on fishing the beach at Boca Paila as well as him. Thanks for everything.

Ed
---
Mike just wanted to let you know I received my order in only 2-3 days which is awesome 👏 and not only that your flies look awesome.

Mitchell
---
You guys are awesome!. I recommend you whenever possible. keep up the great work.

Frank
---
Your flies always look great and work well on my home river, the McKenzie. I will order some more of the D-BRGS soon as they imitate a big tan stone that is hatching here in the fall. Thanks.

Steve
---
I forwarded your sale email to friends and I know at least one of them already placed an order. I fished yesterday with your Baetis BWO and caught possibly my biggest fish ever! Was measured in pounds and the fly/hook stayed strong! I was impressed with the fly (looks and strength). I caught a few fish on that fly yesterday. I recommend that one and the Mallard's Tanked Trico to my buddies. Thanks again!

Bill
---
Thank you very much for running an outstanding site and maintaining a huge selection of high-quality flies at very affordable prices. I've used every one of these flies so far and caught steelhead, Lake run brown trout, and brown trout on all of them. I will definitely continue to use your services. Please take a moment to look at my website and social media pages. You will see that I am a guide and charter captain so your flies will be seen by all of my clients.

Ryan D. Shea, Brookdog Fishing Company
---
The service and flies are fantastic, ordered on Saturday, recieved them on Monday!! How can you beat that? The flies are quality, I tied for 35 years, I know a well tied fly when I see one! Thanks for the awesomeness, I will be ordering again!

Brian
---
I have received my order already, after only 1 day in shipping. So GREAT ! I was really hoping to take them on my trip and now can. The flies look great and were packaged so as to not crush them in shipping. "Thank You" so much for the great looking selection and great service !! Please feel free to update my comments in your comments posting section, or request another posting note to include in your section. Keep up the GREAT work !

Mr. Michael Kelly---Have A Wonderful Day
FFF Master Fly-Casting Instructor/Fly Fishing Instructor
---
You guys are the greatest. Each time I place an order, I am stunned by how quickly it arrives in my mailbox, and always at a fair price. I really like the guys at our local fly shop, but their prices are so high that I can rarely justify buying anything from them. A friend of mine is new to fly fishing, and he was a little scared about the cost of getting outfitted. Over the years, I have accumulated lots of extra gear, so I put together a "starter kit" for him out of my duplicates, and my latest order from you was to fill in the gaps on a few items. But the most important thing I shared with my friend was your URL. When I first started fishing 10+ years ago, a friend turned me on to your site, and now I am doing the same for another friend.
Thanks for the continued great service!

Rocco
---
I just received my first order of flies from your store. I wanted to let you know how impressed I am with the quality and consistency of the flies I ordered. I ordered multiple sets and all of the flies look fantastic. I fish the Sierra Nevada Mountains in California, from Mammoth to Yosemite and will be there in two weeks for a week. I am looking very forward to trying out your flies, and I am sure they will work as good as they look!
These flies look better than the ones that (used to) cost me $3.00 apiece! Thank you.

John Nelson
---
I'm extremely happy with the quality of your flies. This is the first time I tried your shop after being disappointed with another company. I will continue to buy from you guys in the future and thanks for getting my flies to me so quickly. I usually wait for 2-3 weeks to receive my order. I look forward to using them next week on the West Branch of the Delaware river in upstate NY. Please feel free to send me any promotions or sales you have in the future.

Corey
---
I bought some from fly shack and it looks like the guy had 6 beers and 6 shots when he tied them. Your flies are perfectly tied.

Michael
---
Flies arrive in the mail today. Super! Thanks for all your help. I'll be back for more soon. I've caught some nice permit, bones, tarpon and GTs on your flies.

Frank
---
Hi Mike and Lee Ann, already used 3 of the midges and KILLED the browns in beautiful Wisc. The midges and Caddis are very well constructed. This has been my experience with your flies. Keep up the great work. I have 3 college friends coming to fish next weekend and we should have a blast.

Jim
---
I was very pleased with your service. I normally tie my own flies or purchase them locally. However, for my first saltwater trip I needed to go online to get the flies I need. I ordered from Discount Flies and two other budget priced fly shops and found Discount Flies to be far superior. I received your flies quicker and truly appreciate that they were labelled. One of the other shops flies are not consistent in their materials. Your flies look fine to me and I look forward to testing them in Belize in April. Thank you for your service.

Michael
---
I love your site, your flies, and your prices. Second year in which I have ordered flies for the season from you, and I am completely satisfied. I'd write the same review for every pattern I ordered--exactly what I was looking for, with fine quality and an unbeatable price. Your site is easy to use, and the range of flies is really everything I could possibly imagine trying, here in the northeast at least. Totally no-hassle, with prompt delivery, good packaging, and also some great deals even beyond the good prices you already offer. I recommend you to everyone I know who fly fishes.

Mac
---
I just received flies from you and two other online fly shops and directly purchased from a fly shop I know in the SF Bay area on Monday in preparation for a week in Montana starting next week and another week in Wyoming in late June. I think your flies, though different than the others by type, are superior in overall value and superior of excellent quality. Of course the proof is how they perform when wet and their durability to hold up to fish! They are better than the photos in your website. Thank you, I look forward to my next order.

John P.
---
Just got back from boca paila and in one day on the crazy charlie I got 15 bone fish and one 30 inch permit fly is still good

Russell
---
I wanted to take this moment to provide feedback on my recent purchase. My order was filled, shipped promptly and delivered a day before scheduled. As for the wooly buggers WOW!!! I am extremely pleased with the quality and the color schemes. The trout go crazy. It is a good thing that I am a catch and release angler because if I was not I would be home by 9 am. You definitely have a repeat customer. Keep up the good work.

Matt Wilson
---
Hey guys,---just wanted to drop you a line on my success of using you flies. I purchased several fly patterns last year and had great success with them!! Being a Fly-fishing guide myself in the Roaring Fork Valley of Colorado, and an FFF Master Casting Instructor, I really enjoyed the quality of the ties. I obtained a lot of hook-ups over the season and plan to get more this season. Keep up the Good Work, at prices we all can afford. This current economy demands that we shop around for good prices instead of paying over $2.50 a fly in some cases. Kudo's to You!!!!

Michael
---
Mike and Lee Ann, The quality of your flies are superb. When buying flies from a new business I normally look at the smaller hook sizes (# 20 and smaller) first to determine if the person tying the fly got it right. Your #22 BWO flies are perfect, even under a magnifying glass. I live in eastern Maryland, with a fair number of fly shops in the Maryland and Pennsylvania area (including Orvis shops) and your flies are by far the better quality. I'm mostly impressed with your Eastern Collection, every fly is perfectly tied and the hoppers are standouts. The March Brown and Red Humpy dries are also beautifully tied. Many thanks for the follow-up.

John
---
Mike and Lee Ann: OK, OK, I tried another online fly shop. Three things worth noting. Whoever designed your web site architecture really knows what they are doing. Second, the flies I received from your competitor were poorly and inconsistently tied, unraveling with maddening predictability. Finally the cascading discount along with the Frequent Flyer program makes the cost of your flies better than the straight ahead cheap fly proposition your competitor uses because at least in their case, the flies are, in fact, cheap! Cheaply made and poorly tied, using low quality hooks and from what appears to be inferior materials. Keep up the good work. I won't stray again...My only suggestion is more midge patterns.

Henry
---
I absolutely love discountflies.com !! You have superior flies and insanely low prices. I have since recommended your site to at least 10 to 12 friends and just about anyone I run into on the stream. I have had great success on your wooly buggers as well as your copper john patterns. Thank you so much for such a great site and service to the fly-fishing community. You guys are the real deal and you have a life long customer. Best Regards,

J.R.
---
Thank you for your flies. I especially like, that is an understatement, I love the flash fry. I have been on the river twice since buying them and both times, have experienced strike after strike. I will definitely be ordering flies from you again soon. Thank You for all the fun,

Justin
---
As always the flies were excellent and much better quality than I've found other places. Add the quality to your lower than anybody else's price, and how can I go wrong if I keep coming back. Thanks and Go fishing tomorrow.

Steven
---
Just wanted to let you know that I have been very satisfied with the flies I've bought from Discount Flies. The quality is very good and the patterns are well represented on your website. I just returned from a trip to the Bahamas and the Squimp was a fantastic fly. Even our guide commented about how excited the bonefish got when they saw the fly.

Thanks, Nick
---
I was completely satisfied with my purchase from Discountflies! Your flies are exceptional quality; far better than other flies purchased on-line from other sources. I am looking forward to purchases in the future.

Walt
---
Hello! Mike and Lee Ann! Got the flies in good time. I have been having an absolute ball catching fish with these flies. I haven't even gotten around to trying a couple of them yet, as I am catching so many on the ones I have tried. Just a couple evenings ago, I tried the brown wire SFN for the first time and on the second cast hooked into a 33 inch hen that took me nearly 20 mins. to land, on the next cast in the same hole I hooked into a 36 1/4 inch male and fought him for 18 mins. That is the biggest steelie I have caught on this river. The next night I hooked 3 fish in 22 mins. on the Conehead bite me bugger black color, I had to stop because of darkness. I have been fortunate to have landed 98 fish so far and hope to hit the century mark in the next few days. I don't fly fish for these steelies, but instead use a sliding float with 36 inch of leader and the fly on a fly snap. It sure works and your flies are the biggest reason for my success.

Thanks a lot, Dan
---
My fishing buddy and I used the flies this weekend on the South Fork of the Snake River in Idaho (our home waters) and they were smokin'. 15+ brown trout over 20 inch and a few over 24 inch (along with countless smaller fish). We fished them in Chile in January with great results. We also used them a couple of weeks on the Big Hole river in Montana and they were on fire. They are extremely durable and fish love them. We'll be ordering more for our summer trip up to the Bow River in Alberta. Haven't tried the Bug Eye Black Bunny yet, hopefully this weekend.

Dave
---
I take an annual fly fishing trip to British Columbia and every year, part of the preparation frenzy with all of us gearhounds out here is getting the right patterns. Between our group we have tied, purchased from the big retailers and bought from various sources on line. This year I thought I would try a couple on-line providers (buy some flies from each to test out the quality) Well, YOU WIN in grand fashion...I must say I was very impressed with all the patterns I recieved on the first shipment and have already placed a second order. I was also very impressed with the website, the follow-up emails and the turn around time...oh yes and the prices! Can't wait to get these bugs wet!!

Scott
---
I just wanted to let you know that it's so refreshing to work with a business that is so fast and easy to work with. You are very professional and know how to treat your customers. I had an incredible day out on the river last Friday and wanted to show my appreciation, so I will be coming back to your online store for all my flies and have already recommended you to my fly fishing friends.

Kevin
---
The Gummy Stonefly - Golden were killers on the Deschutes mid June at the end of the salmon fly hatch. Unfortunately, I only had six with me and between the bottom and the big fish, they didn't last the whole trip.


Roy
---
I received the flies and all was well. I really like the quality of them. I've bought some flies through other discount merchants, but when I got them in I was disappointed in their quality.

Baron
---
Received my order today. The quality of all the flies is excellent. At this price, I may have tied my last fly. You guys interested in buying a used vice?

Nick
---
I ordered some other stuff from Orvis the same day as I ordered from you, and received it 5 days after yours. Thought you'd like to know you are beating the big boys on service!

Dave
---
I bought some size 14 Mosquitos from you last year and took them to Alaska last September. They proved to be irresistable to the Arctic Grayling. I must have caught 2 dozen Grayling on your mosquitos. Then I tried a mosquito that I bought from another shop, and didn't get a bite. The results speak for themselves!

Joe
---
I received my order yesterday and the flies look terrific. I generally tie my own nymphs but lately I haven't had time. In the past I purchased from other online stores and websites but by far your flies are the best quality I have received.

Donald
---
Excellent flies that have already caught fish for me. I used another discount shop over the internet last year, but your flies are definitely better. I will purchase from you again.

Steven
---
I was completely satisfied with your flies, and thought it was awesome how you separated the fly type by name and container, and marked each container. This is hands-down the best condition I've received flies in from anyone. And the flies look great too. Thanks so much, I will buy from you again!

Mike
---
Just this morning I caught a 1 lb wild brown trout in the Clonnard-River, County Roscommon Ireland on a hares ear nymph I purchased from you. Cheers

Pat
---
Not only am I pleased ,but actually pleasantly surprised by the quality of the ties, the ease of ordering, and the speed in delivering. I am now going through my dry flies to place another order. Your web page will be added to my favorites. Thank you,

Harry
---
I have been pleased with the flies and the service that you provide. It has been a delight to do business with you. Most businesses out there could take a lesson from the way you run your store. I am not inclined to brag up any business out there but those that I do I will support strongly. I wish most businesses were like yours but that's not always the case. I have only had one problem with your flies and that was an Adams size 22 that got tore up after the sixth brown trout took it and mangled it up (that's a good Problem!) Brown trout seem to be a little rough on flies. I'll have to stock up on more of those on the next order I place. Just to let you know I received the last order of flies today. Again the quality is excellent! Thanks!

Robert
---
Thanks for the follow up and all the personal service, it is a nice change. I will definitely be doing business with you for in the future. Thanks For the great flies at a great price.

Ryan
---
I've tried a number of different sources for flies and feel that your company offers the best price value relation on the market. Rest assured, I'll be ordering more very soon as our dry fly season approaches. Thanks for the follow up....it's impressive. Kind Regards,

Joe
---
Your flies were wonderful!. I had my dream day on the South Fork of the Walla Walla River in Northeastern Oregon this weekend. 19 and 20 inch Rainbows all day long on a Royal Crystal Stimulator. That fly took a beating, but it kept on catching fish. Thank you very much!.

Thorin
---
Hello from the Roaring Fork Valley. Your flies and service are great! I have ordered from you 3 times now, and have been very happy. So far, with your flies, I have caught bonefish, permit, rainbows, browns, brookies, greenback cutts, colorado river cutts and hopefully many more species. Thanks,

Steve
---
Just to let you know I received my order today with no problems. The flies look as good as usual. Also, I appreciate the note you put on my copy of the order. I will continue to buy from you. Nobody else even comes close to what you sell your flies for and the service is terrific.

Robert
---
I was very satisfied with my flies. Thanks for the personal service (and those few extra flies you snuck in to my order).

Mark
---
I must say I am pleasantly surprised at my flies. They are good quality. I was not expecting this. My immediate reaction to "Discount Flies" was "Poor quality Flies". But in fact they were quite the opposite. How you sell these at such low prices and maintain your quality I am not sure. Whatever it is you do, by all means keep doing it. You can be assured that you have gained a regular customer. Also, I liked the personal message in the package- It added a quality of care for the customer that other companies don't offer. I commend you on your excellence in your products.
Will
---
I just wanted to let you know how great your web site is, and how fast I got my order. Your flies are a lot better and cost less than the flies I was getting at my local sports store. I was really impressed and I will be making all my fly purchases through you guys!!! Great Job

Damon
---
I want to just say that the flies are first class and the service goes without saying. It's nice to know that someone still knows what service is all about. Thanks again!

Bob
---
You filled my order faster than any one else, Orvis, Cabela's etc, and the flies are tied much better!
Dave
---
Thank you for shipping my flies in such an quick and efficient manner. I'm pleased with both the quality and the price of your merchandise. Good work.

Jeff
---
Everything arrived in good shape. Flies are very nicely done. Glad (and surprised) you can sell them for what you do.

Jay
---
To my surprise, I received my flies just 2 days after placing the order and could not be happier with my purchase. Not only with the turn around time but with their exceptional quality. I really couldn't ask for anything more. I may end up moving back east soon, but I will certainly continue to buy flies from you. I have already told some friends about your shop and will do so from now on. Thanks very much and keep up the great work. Sincerely,

Russ
---
I just would like to inform you that the shipment has arrived. Thank you for the excellent service. The flies look great :-) I'll be letting my friends know where to purchase their flies from now on.

Gerald
---
I received my order this morning of your flies and I was really impressed with the quality of them. I had a light client day at work and decided to hit the river. I tied on your size eight Black Matuka Red Head. On my second cast I hooked, caught and release. a nineteen inch three pound plus Rainbow. Just wanted to say thanks. I'm sure I'll be buying a lot more all year long. Please E-mail me any newsletters you might put out through the year, your website is forever saved in my system. Thanks again,

Phil
---
I JUST WANTED TO SAY, "GREAT JOB!" I ORDERED FROM YOU PREVIOUSLY AND WAS GREATLY PLEASED WITH YOUR TIMELINESS, AND QUALITY OF WORKMANSHIP. I WILL MOST DEFINITELY BE ORDERING FROM YOU IN THE FUTURE, AND WILL BE RECOMMENDING YOU TO ALL MY FLYFISHING BUDDIES. REGARDS,

BART
---
Thank you for your prompt delivery of my last shipment, it arrived just in time for a fishing trip, and your flies did a wonderful job. Thank you.

Jerry
---
Thanks for the quick turnaround. I actually received the flies in Saturday's mail. Hope to do business with you again. The flies you sent look real good. Now only if they will catch me some trout! Regards...........

JB
---
I have just placed an order and I'm sending this email per your instructions. I received the last order of flies within just 2 days of placing my order and found them of excellent quality. Keep up the great work. Thanks.

John
---
Thanks for the great service, you came highly recommended. Have a great day.

Patrick
---
Mike, thank you for the great looking flies. If the fish like the looks anywhere as much as I do, we will have a great time.

Staunt

---
Thanks for your quick response. With service like this, I can assure that I will be doing business with you for a while.

Morgan
---
I received your flies today. They're beautiful flies, and I thank you for your help on tracking the order.

Leonardo

---
Just received my order and was very satisfied with the quality and workmanship of the flies. Kudos to you all for a fine product and rest assured I'll be a repeat customer

Rich
---
I have never received such communication and service from any other company. I'll be back!

Loren
---
Thank you very much for the personalized service/response. It's truly refreshing in this day and age. You've got yourself a loyal customer because of it - and I'll pass the word on to my friends. Thanks again.

Jack
---
In only three days of placing my order, I received some of the best flies I have ever seen. Thank you so much. I will recommend your site to all my fly fishing friends.

Melissa
---
Just want to let you know i think you guys are great. You have one of if not the best selection of flies i have ever seen. I just placed my second order today and will continue to give you my business. Thanks a lot.

Dan
---
I wanted to thank you for your prompt service, it has been a pleasure and I will return.

Lonnie
---
I just wanted to drop you a line and thank you for the excellent dry flies. They are everything you advertise that they should be. You will make my fishing experience even more enjoyable. Thanks Again I will use you in the future.

Kenneth
---
Rec'd the order this morning.........boy talk about service!. Needless to say I'm very impressed and grateful......this is the way to run a business. Rest assured I am passing on your name to all of my fishing buddies along with how you helped me out. Only one problem though.................it appears you guys threw in a couple of extra flies...thanks! Will think of you guys as I fish Silver Creek and the Big Wood next week.

Adrian
---
Thanks for the very prompt delivery of a great looking bunch of flies (they arrived on Tuesday!) ... I'm sneaking out early today, so I'll let you know how they do for me. Thanks again,

Andy
---
Just a note to thank you for a great product. I have returned from fishing during Illinois fall trout season. The flies knocked-em dead! Thanks for a great product and super service. Regards,

Rich
---
After my first order......you know the #12's , ;) I decided to order some #22's to check out how good your flies REALLY are ! I have to tell you, man, I am IMPRESSED !!!!!!!!!!!! The #22 BWO's are awesome.........better than any I can get for 100 miles ! AND the price !!!!!!! Can't beat Discountflies.com . I am very happy.............and I may stop tying my own all together to free up some time with the wife.......and the trout ! :) Thanks a ton !

Jeff
---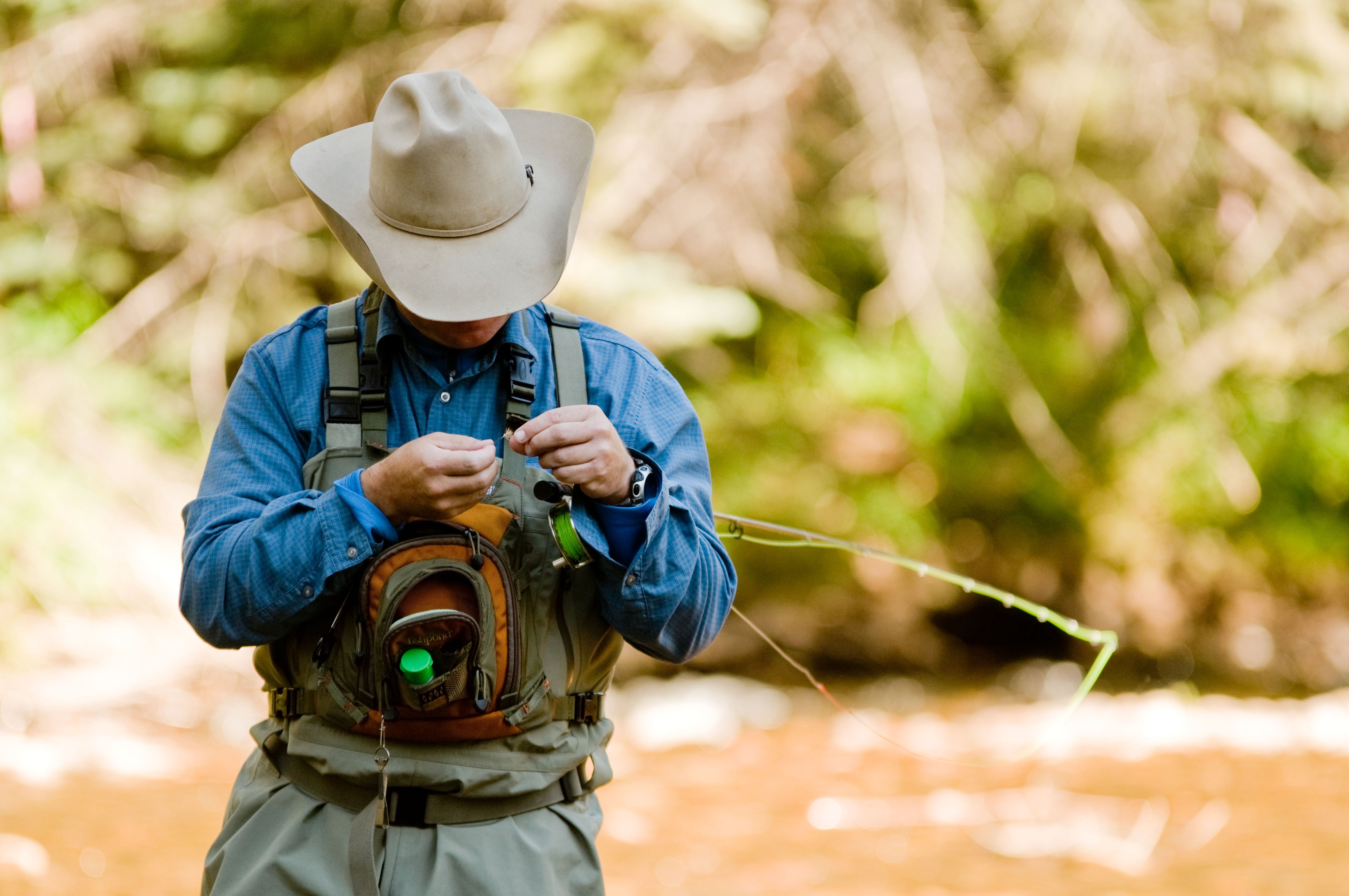 ---
overall rating:
my rating:
log in to rate
1 Comment
Please log in to leave a comment.