Fly of the Week with @anna_on_the_fly | Jujubaetis
Jujubaetis | A Staple All Year
by Anna on the Fly • March 06, 2022 in Fly Fishing Tips and Techniques, Anna's Fly of the Week
---
@anna_on_the_fly is on the water constantly. She is constantly trying new things -- new flies, new techniques, and new gear. We are grateful that she's an Ambassador for DiscountFlies. And, we're grateful that she shares her knowledge and adventures with us here in the "Fly of the Week" (or month during the "off" season) Column.
March 2022
Fly of the Month: Jujubaetis

When I first started fly fishing this was one of my go-to flies and has remained a staple in my fly box ever since. I'm on the water almost daily and this last month I can't tell you how many fish I've caught with this Jujubaetis - definitely the majority!
I do fish this fly all year long but as BWO season starts to take off I HIGHLY recommend stocking up on some Jujubaetises! Spring is the best time to fish this fly & with its slim profile, "wings" that push the water and and a little flash, it grabs the attention of even the pickiest fish

I've found it most effective to be fished as a trailer fly, and I'd say about 75% of the time the fish take it on the swing, and I mean hammer it! As the fly lifts from the lower water column to the top film it mimics a natural mayfly making its way to the surface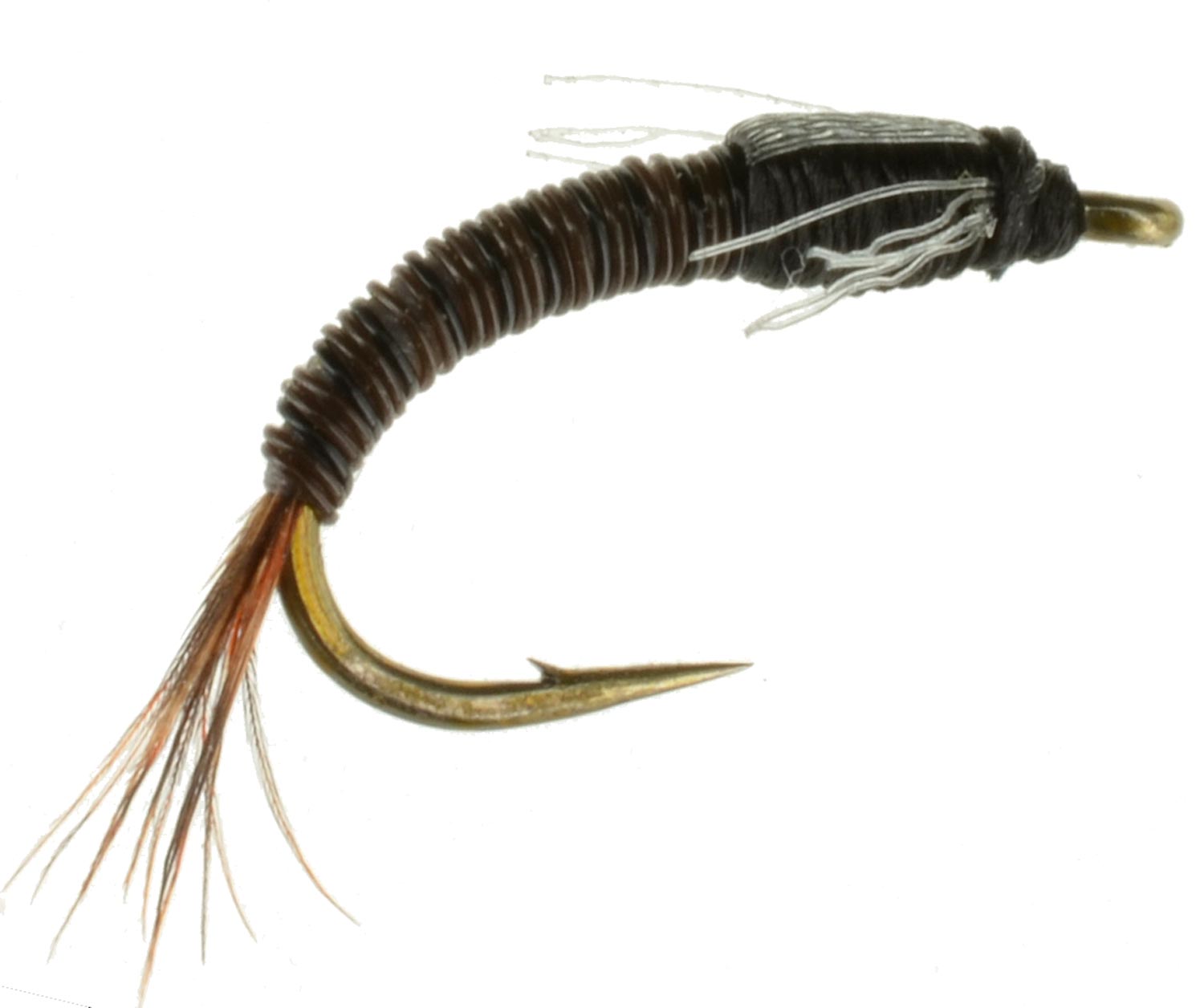 Typically, I use a size 22 or 20 and on lakes and larger rivers like the Colorado I'll go up to a 18 or even a size 16. I've also found purple is the ticket! Something about trout and purple but hey if it works why question it right