Fly of the Week with @anna_on_the_fly | Blowtorch
Jiggy Blowtorch Nymph | "One of the top three flies for trout anywhere in the world!"
by Anna on the Fly • January 23, 2023 in Fly Fishing Tips and Techniques, Anna's Fly of the Week
---
@anna_on_the_fly is on the water constantly. She is constantly trying new things -- new flies, new techniques, and new gear. We are grateful that she's an Ambassador for DiscountFlies. And, we're grateful that she shares her knowledge and adventures with us here in the "Fly of the Week" (or month during the "off" season) Column.
23-Jan-23
FLY OF THE WEEK!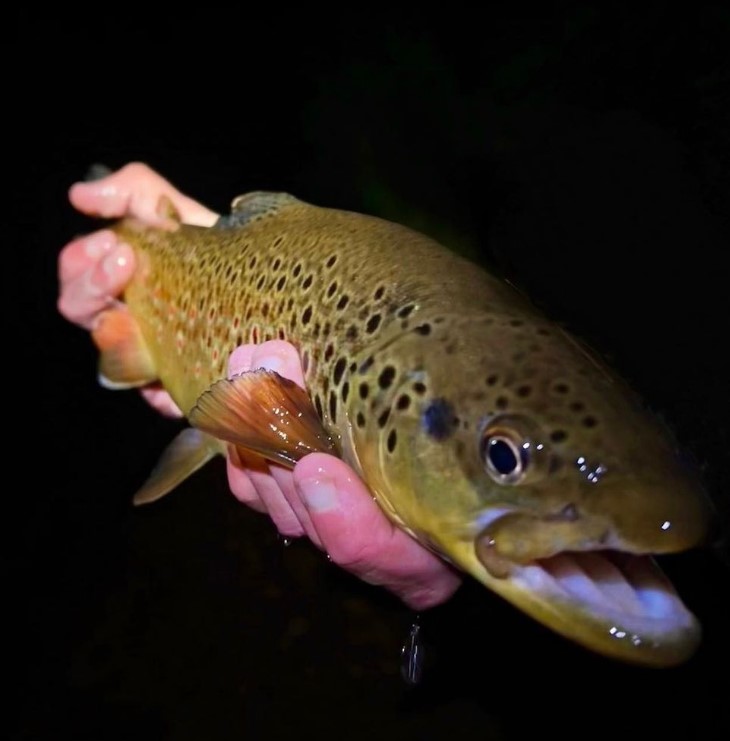 This week's fly is a creation from USA Fly Fishing team member Devin Olsen. Devin has said this is his top three flies for trout anywhere in the world!! So with out further ado I give you the BLOWTORCH NYMPH!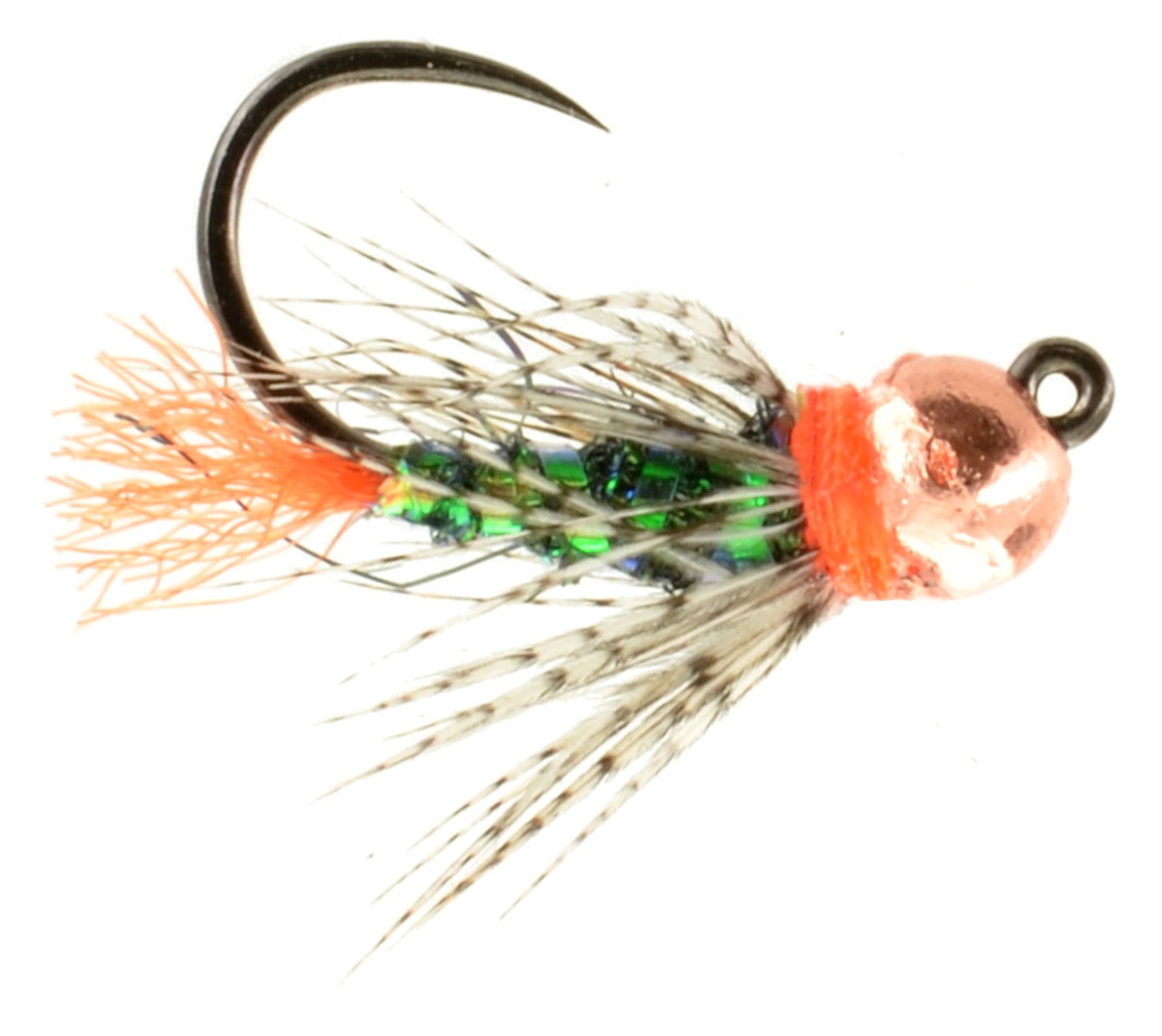 I've found success with this fly all year round on every river in the west & on the east coast. This fly is a great mix of buggy with some flash, the CDC hackle pushes water well making it look like a natural bug swimming through the water. The flashy rib and orange hot spot collar an tail really grabs the attention of fish and even in the winter generates aggressive strikes!

This winter I have been changing out my attractor/lead pattern to give fish different looks on pressured tailwaters. This has been one of my go-tos lately, whether the fish eats the blowtorch or a fly below it, it definitely brings the action we are all desperately looking for in the winter. Plus the tungsten bead gets the fly down deep, scrapping the bottom of the river where most fish are holding right now.

REMEMBER BIG BUGS ARE STILL IN THE RIVERS! Yes it's "Tailwater tiny" season but don't let that stop you from trying out new attractor patterns, a trout will eat a big meal if the presentation is there! A drift free presentation is the #1 thing to being a successful angler regardless of the season but even more important in the winter. Second to that getting the fly in the bottom feeding column and showing trout something different and buggy is going to be the difference between being skunked and having a lights out winter day so don't get stuck using the same patterns again & again.

I have been fishing this in size 14 and 16 with either two midge larva or a pupa/larva combo trailing. Like a lot of commercial flies this pattern is usually "overdressed" with too much material but @discountflies makes a great variation - being sparse with materials, including the most important aspect of this tie - the orange tag (tail). DF cuts the glo-bright floss that is used to make the orange tag shorter, ending right at the bend of the hook.
---
overall rating:
my rating:
log in to rate
Please log in to leave a comment.