Fly of the Week with @anna_on_the_fly | Black Beauty
Black Beauty | One of the best year-round flies
by Anna on the Fly • January 02, 2023 in Fly Fishing Tips and Techniques, Anna's Fly of the Week
---
@anna_on_the_fly is on the water constantly. She is constantly trying new things -- new flies, new techniques, and new gear. We are grateful that she's an Ambassador for DiscountFlies. And, we're grateful that she shares her knowledge and adventures with us here in the "Fly of the Week" (or month during the "off" season) Column.
January 2nd 2023
Fly of the Week! Not a bad first fish of 2023 and one great New Year!! This week's fly is one I am sure a lot of people know since it's one of the best year-round flies but especially in the winter AND decades of proof to back up it's notoriety - the "Black Beauty"!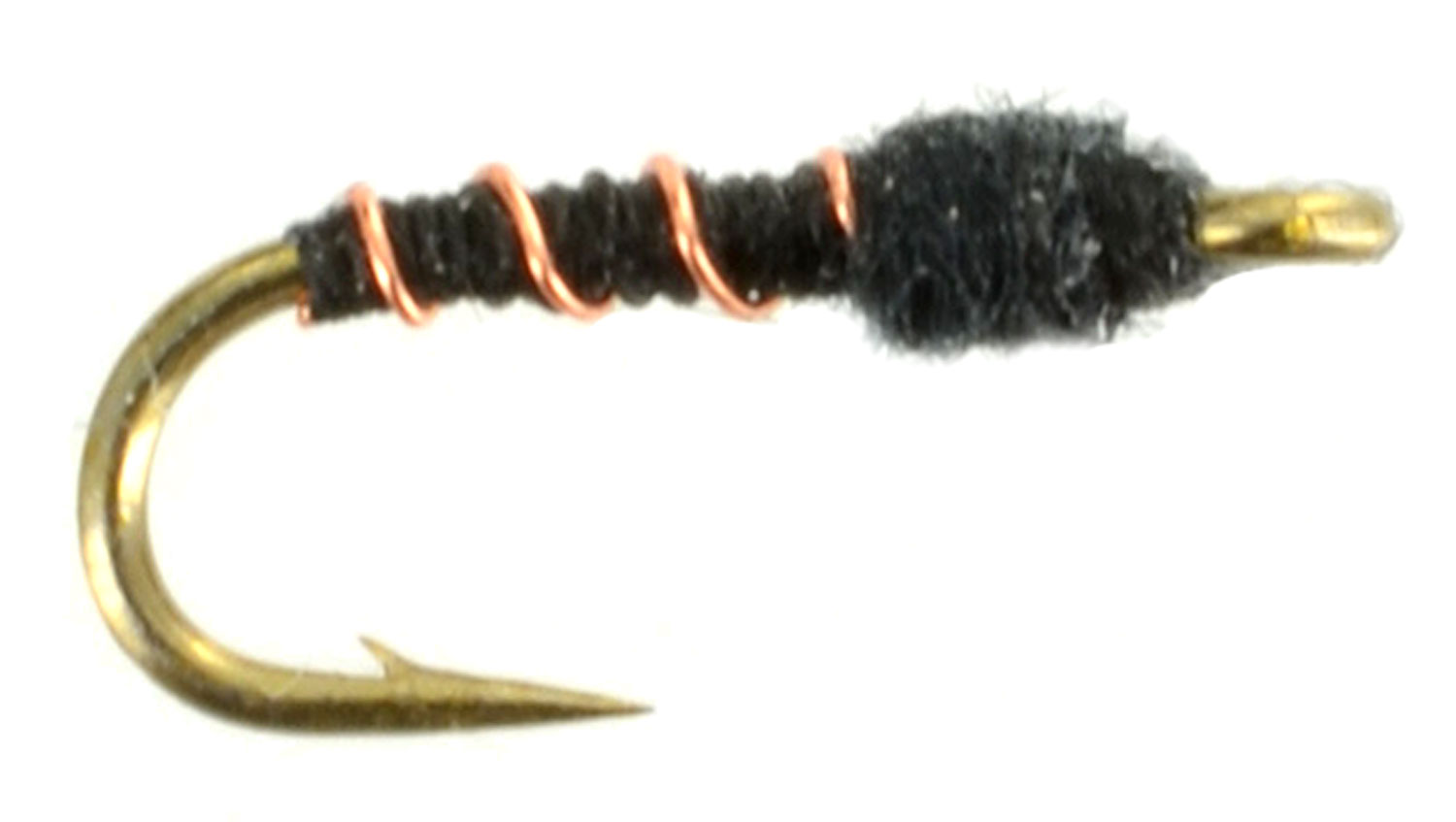 The fish in the photo measured just shy to the line of 21" and ate a size 22 black beauty! I only say that so people know when I talk about small flies catching big fish I am not telling any tales- I'd say 95% of the fish I catch over 20" are on a size 20 or smaller.

If you ever flip over rocks or catch a stick, you'll see TONS of tiny black, worm like bugs with segmented bodies. The black beauty looks just like these tiny midge larvae and the dubbing on the thorax can also make it a good pupa pattern.