Fly of the Week with @anna_on_the_fly | WD-40
WD-40 | A staple fly Often Overlooked
by Anna on the Fly • October 13, 2022 in Fly Fishing Tips and Techniques, Anna's Fly of the Week
---
October 13th 2022
FLY OF THE WEEK!! I try to make it a point to fish different flies and go to different rivers and streams throughout the week so I can find a fly of the week and be current with "the bite" aka weather, hatches, water levels etc. But because I landed back in CO late Monday I only had one evening this week to fish so I threw on a fly I used to fish a lot but haven't in a very long time and went for it!



Being as though we had a few hours before it got dark and cold we ventured to our "home river". The window is getting shorter and shorter for after work fishing and the wind was starting to pick up but we ventured on to one of our favorite spots- chasing the sun.


We get there and walk to this run, I cast out 45 degrees up river and as soon as the indicator was straight in front of me - boom fish on! I almost forgot how to fight a fish in a river but we got it to the net, a small 11" rainbow. It's such a great feeling to catch a fish on first cast. We caught a total of 7 more fish between the 2 of us and lost a few- that was not even an hour and a half. It was amazing!! I was using a brown size 20 WD-40 as my last, trailer fly. I caught 2 off the bat and decided to throw on a size 22 for Helen's trailer. The fish weren't bigger than 12" but it was bent rods for most of the evening

I am not lying when I tell you 6 out of 7 were caught on the brown WD-40!! This is a staple fly and I often over look it reaching for a choc foam back or top secret but the WD-40 is in the category. The WD actually stands for "wood duck" because it's what they use to tie the tail! It is a midge larva pattern but can also fish great during a BWO hatch and often people think of it as a baetis fly!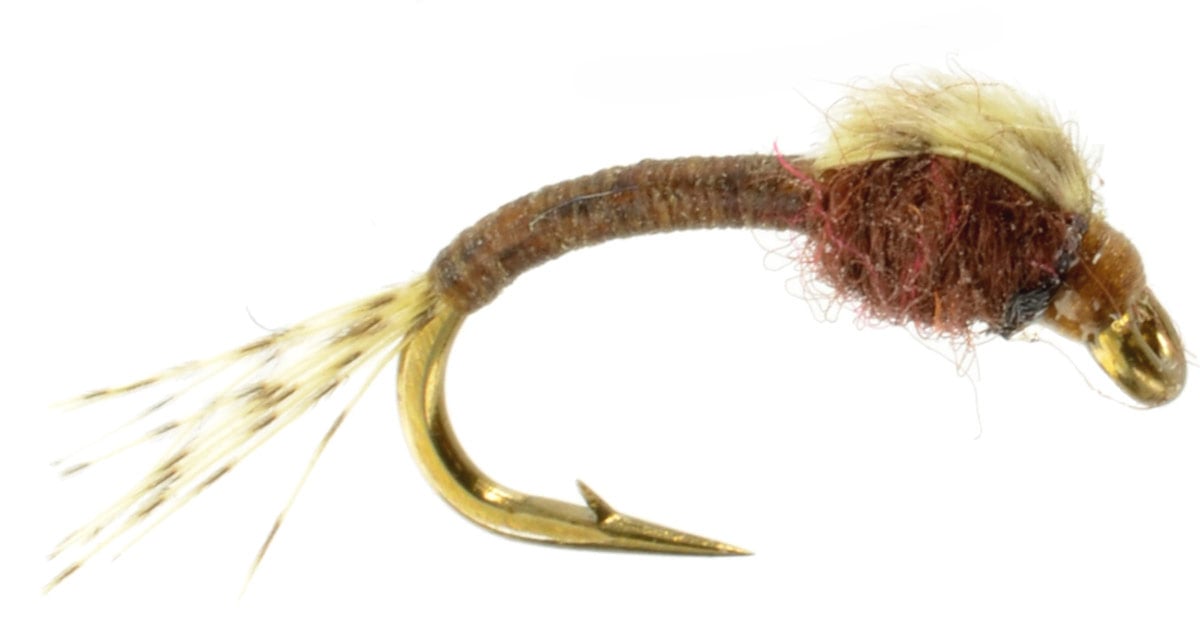 The WD-40 was created by Mark Engler and @discountflies ties a great pattern. The swollen thorax and contrasting colors makes it looks like the wings are busting during the "emerging" stage, right before becoming an adult.

If you don't have some- GET SOME! I recommend size 20 or 22. Enjoy!
---
overall rating:
my rating:
log in to rate
Please log in to leave a comment.