Fly of the Week with @anna_on_the_fly | Mercury Flashback Pheasant Tail
Mercury Flashback Pheasant Tail | A tried and true pattern that mimics a plethora of aquatic insects
by Anna on the Fly • April 01, 2022 in Fly Fishing Tips and Techniques, Anna's Fly of the Week
---
@anna_on_the_fly is on the water constantly. She is constantly trying new things -- new flies, new techniques, and new gear. We are grateful that she's an Ambassador for DiscountFlies. And, we're grateful that she shares her knowledge and adventures with us here in the "Fly of the Week" (or month during the "off" season) Column.
April 21st 2022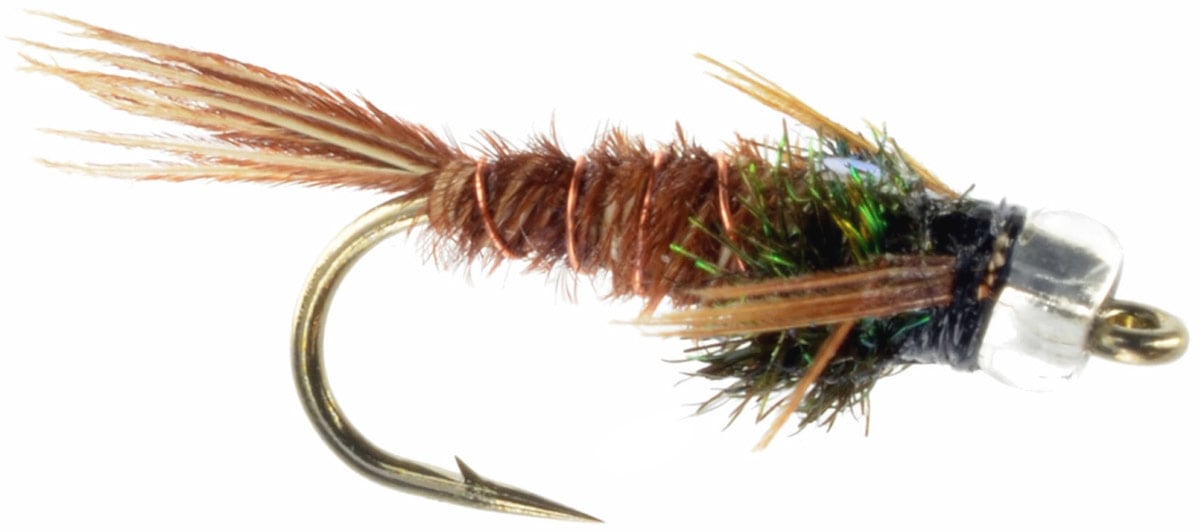 I have been fishing this fly in a size 18 or 20 as my second fly and it's caught almost every fish I've landed in the last few weeks, even had to lend my dad a few when he wasn't getting bites and it instantly lead to a fish on his second cast! The pheasant tail once again is a tried a true pattern that mimics a plethora of aquatic insects


This variation is tied with a small highly reflective bead, which gives the appearance of a gas bubble, used by the natural insect to float to the surface. That really grabs their attention and with more hatches going on fish are looking up for those bugs rising in the higher columns of the water. Many nymphs I use have a glass bead because, well - it just brings fish to the net!!! The flashback is also key especially on sunny days and I love how durable this fly is, with such delicate materials it amazes me I can catch 6-7 large trout and it still looks like a buggy insect not some thread and a bead falling off



This bug will be fished all Spring and Summer and is already hard to find at the few fly shops I've been too. Make sure to stock up and share your successes and opinions! I always love to see photos of the fish you catch with the "fly of the month" so tag me or DM me and good fish stories are a plus


---
overall rating:
my rating:
log in to rate
Please log in to leave a comment.