Fly of the Week with @anna_on_the_fly | Jiggy Mini Leech
Jiggy Mini Leech | Beware of aggressive eats!
by Anna on the Fly • October 21, 2022 in Fly Fishing Tips and Techniques, Anna's Fly of the Week
---
October 21st 2022
FLY OF THE WEEK!! This week's fly was created by Colorado's own @landonmayerflyfishing, "The Mini Leech". I've found natural pine squirrel, black, & brown bring me the most success and @discountflies ties a great jigged variation!


Since the micro pine squirrel is only attached at one point on the hook it causes the material to move freely, imitating the leech perfectly. Along with the ostrich collar pushing water and the flash body, this fly really entices fish and causes some aggressive eats! Which is what also makes it a fantastic "attractor" pattern.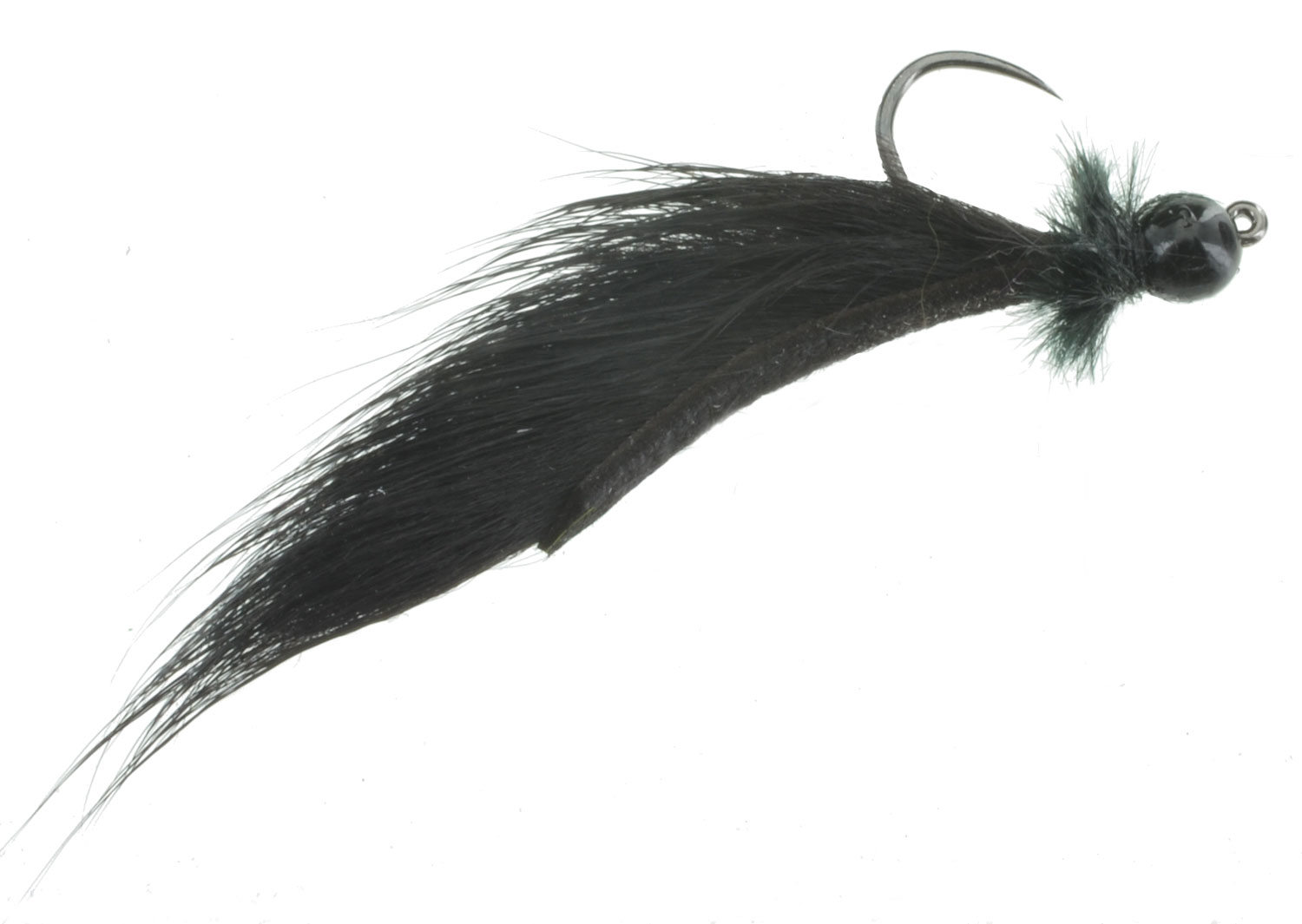 An attractor fly, also known as a "lead" or "point" fly is the first fly you tie on. A lot of times this is a pattern that grabs the fish's attention causing them to see your other flies in the water. Ive had days where I'm getting no action and instead of changing my middle or last fly I swap out my lead for a mini leech & I am always amazed how quickly I see results. This is especially true if you are confident in your other flies, this theory applies to a variety of lead flies - if you aren't getting bites then try changing the lead fly.


I experienced this the other day when Helen had a leech on and hooked into two fish right away. Then we saw this big brown rising so I casted a few times and nothing. I switched out my lead fly for a black mini leech and no joke FIRST CAST I had the fish in the photo above on!! It ate a baetis emerger but it just goes to show even if you aren't catching fish on the leech it's a great attractor and gets ALL your flies into play!


One of the best times to fish the mini leech is when flows get bumped- whether it's a tailwater or a freestone it's a good idea to throw on a mini leech when facing high water conditions. Fresh water leeches like to hang at the bottom of the river and are typically 1" or smaller and don't have good swimming abilities once they get pushed from the bottom of the river they are sitting ducks just waiting to be eaten!

Leeches are very abundant creating a tasty snack for even the pickiest of trout some of the biggest fish I've caught have been on the mini leech!
---
overall rating:
my rating:
log in to rate
Please log in to leave a comment.