Fly of the Week with @anna_on_the_fly | Dura Jig
Dura Jig | Slays all year round
by Anna on the Fly • October 07, 2022 in Fly Fishing Tips and Techniques, Anna's Fly of the Week
---
@anna_on_the_fly is on the water constantly. She is constantly trying new things -- new flies, new techniques, and new gear. We are grateful that she's an Ambassador for DiscountFlies. And, we're grateful that she shares her knowledge and adventures with us here in the "Fly of the Week" (or month during the "off" season) Column.
October 7th 2022

FLY OF THE WEEK!!! Sorry for the delay headed to Pyramid Lake to chase some Lahontan cutthroat! More to come on that. So this past week we fished one of our favorite creeks for some brookies and cutthroat and the water was pretty skinny!!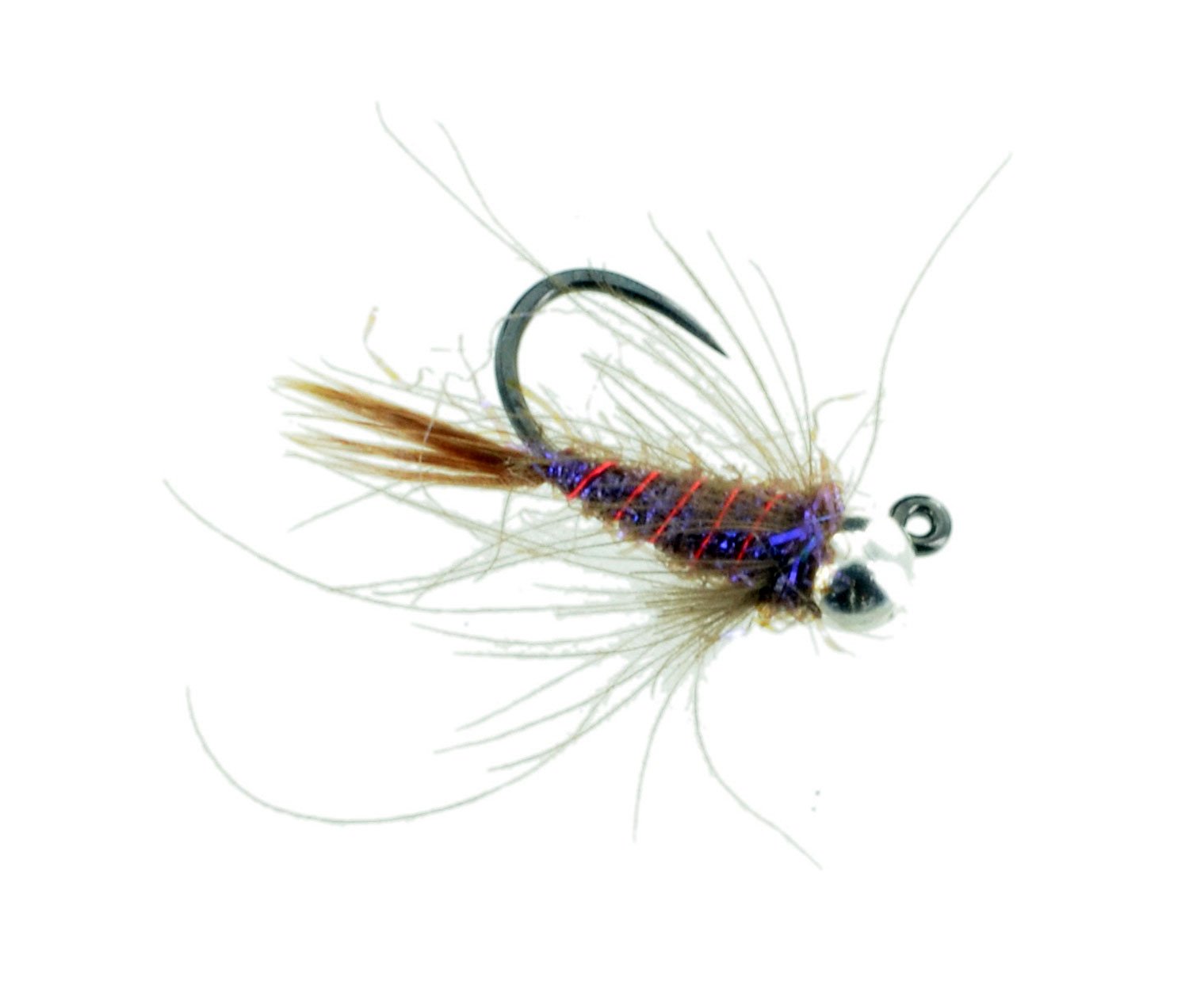 I usually do a 3 fly rig but opted for the 2 fly. The fish were podded up in the slower deep water so we had to get deep quickly in small pockets. I threw on a Dura Jig as my lead fly and it was great action all the way til dark!



This is a variation of the Duracell Jig and it is a fly that slays all year round, the brown in the first two photos hammered it on the swing this summer. But fall is really my favorite time to use the Dura Jig and this week proved once again why it's so popular!


The tungsten bead gets the Dura Jig down to the bottom where nymphs live. Most nymphs easily get kicked up by other anglers, current speed/change in current speed, animals, and several other ways they get knocked loose. This fly is buggy and the brown ice dubbing give a purple look creating contrast to the red wire and a CDC collar this fly is definitely on the must have this fall and any time you're testing out new water or trying to get out of a slump!


---
overall rating:
my rating:
log in to rate
Please log in to leave a comment.