Fly Fishing for Coho on the Little Susitna River, Alaska.
Where to Fly Fish For Silver Salmon In Alaska? Try Fly Fishing for Coho on the Little Susitna River, Alaska
by Mike Ryan • March 21, 2019 in Fly Fishing Travels
---
We are always on the lookout for excellent fly fishing in Alaska. There are plenty of places to fish, where a week will set you back $6,000 or more. Finding affordable, high quality, un-crowded fishing is more challenging. If you are interested in un-crowded waters, excellent fishing, spectacular scenery, and most important, value, you just found the right place.
Easily accessable from Anchorage, fish the Little Su (Susitna) River, and stay in Wasilla at a number of B&B's. You will need a guide to take you to the best fishing on this river, which is only accessible by boat. As a more affordable option, you can have your guide drop you off along the river.
We used Greg Giauque as our guide, a lifelong resident of Alaska, and one of the most knowledgeable guides in the Mat-Su valley. Greg was able to help my young daughters, my wife and my parents catch Silver Salmon all day long, showing both patience and a great sense of humor. He grilled a fresh silver salmon for our lunch, and my family can hardly wait to go back and fish with Greg.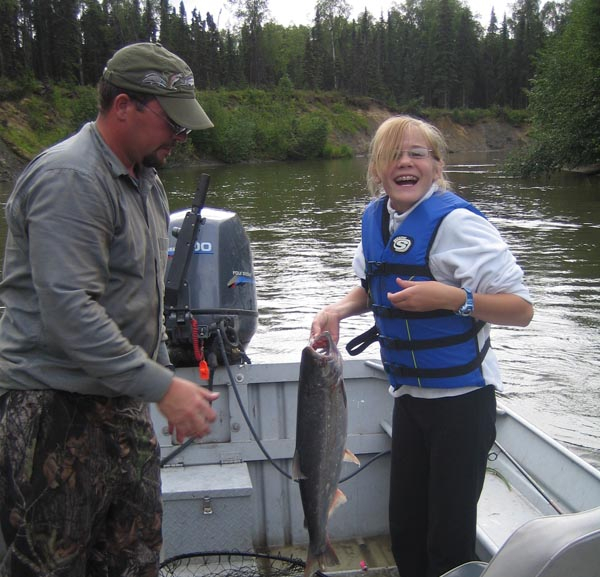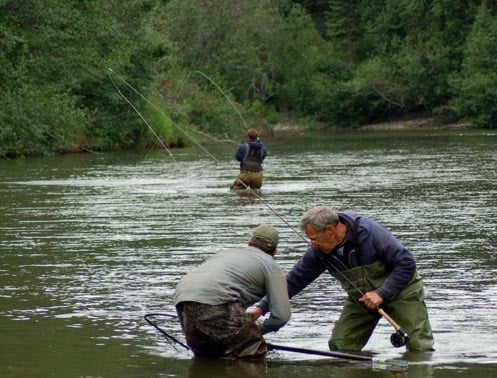 ---
overall rating:
my rating:
log in to rate
Please log in to leave a comment.