Fly of the Week with @anna_on_the_fly | Mercury Blood Midge
Mercury Blood Midge | Versatility
by Anna on the Fly • January 15, 2023 in Fly Fishing Tips and Techniques, Anna's Fly of the Week
---
@anna_on_the_fly is on the water constantly. She is constantly trying new things -- new flies, new techniques, and new gear. We are grateful that she's an Ambassador for DiscountFlies. And, we're grateful that she shares her knowledge and adventures with us here in the "Fly of the Week" (or month during the "off" season) Column.
January 15th 2023
FLY OF THE WEEK IS HERE!!! This is a great attractor, middle fly and even used at the end of a rig as an emerger on the swing but November-March I usually use this as my attractor/lead. While leeches, eggs and other patterns make great attractors, sometimes in the winter when larger bugs are a bit more scarce, trout can become wary when they see a bigger bug come drifting by. I've actually watched fish move away from a rig with a leech tied on then I swapped it out for this weeks fly, a smaller midge pupa, and the same fish will eat it!! This week's fly is the Mercury Blood Midge!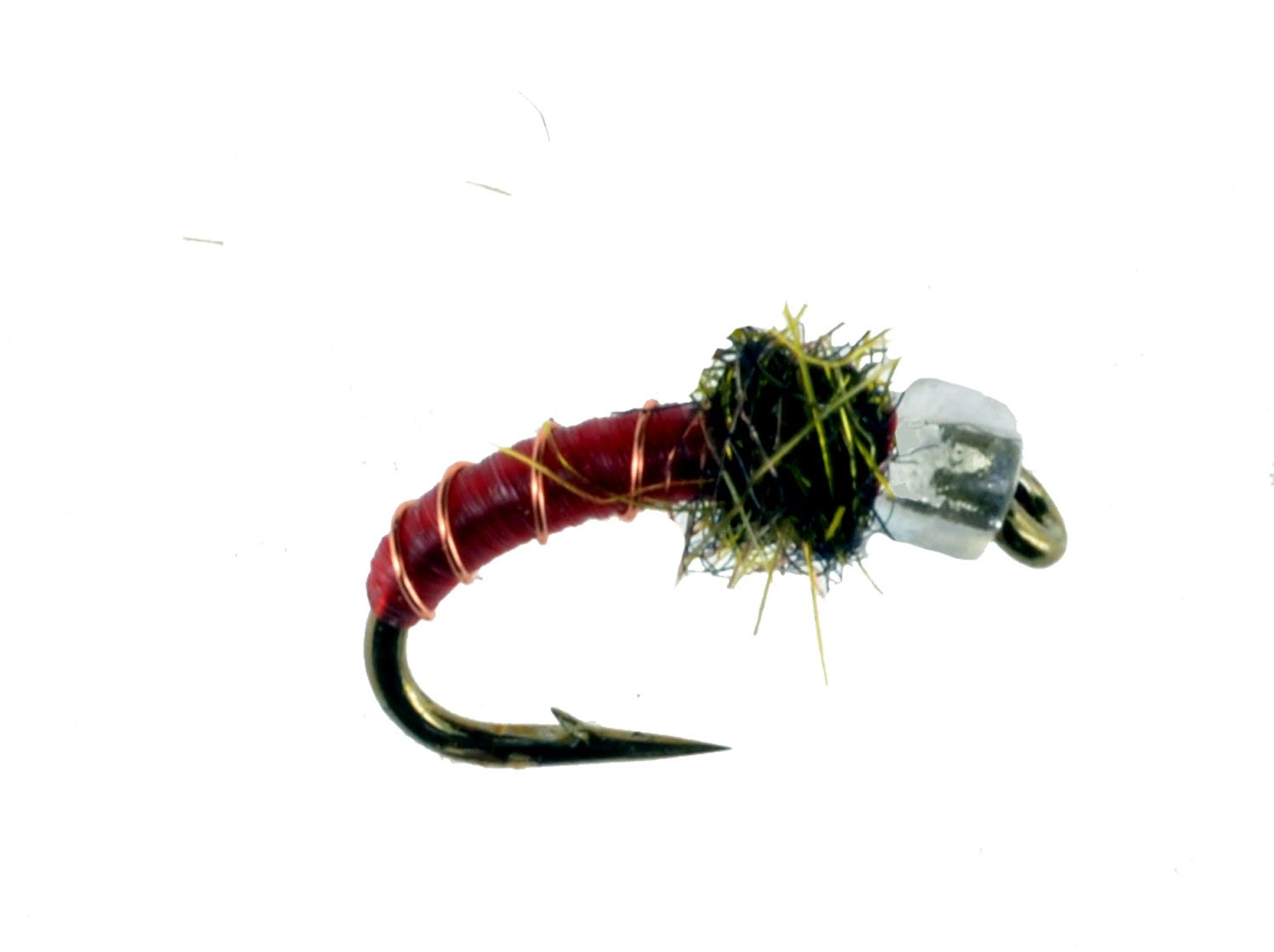 I absolutely love this fly because it's so versatile, it can be fished on any part of your set up at any time of the year but I like to fish it in a size 18-20 in the winter as my attractor/lead fly. Like I talked about in my "blood midge" post, red midges are often more common in slower deep pools with low oxygen levels where trout are stacked in the winter this is because they contain an oxygen carrying pigment called hemoglobin that allows them to survive in these areas with little or no oxygen and causes their bright or dark red color.


This is also a really great fly in between seasons when fish are gearing up to spawn or are spawning (remember don't fish to redds or actively spawning fish). The reason it's so great for the "shoulder seasons" is because trout have seen a lot of fake eggs but they are aggressive and the red causes predatory strikes. We talked about the color blue but red is another color that trout really react to.
Trout see a brighter red than the red humans see but the red wavelengths quickly diminish as they are absorbed in the water and eventually appear black to trout. Where as blue is still visible up to 60ft. - because of this, red is great for when trout move to the riffles or as a lead higher in the water column, it's so bright it turns heads which makes for a great attractor. I catch a lot of fish on this fly, the glass bead gives it that gas bubble look & the peacock thorax gives it a realistic profile of an emerging midge.
---
overall rating:
my rating:
log in to rate
Please log in to leave a comment.