Fly of the Week with @anna_on_the_fly | Zebra Midge Beadhead Bubbleback
Zebra Midge Beadhead Bubbleback | Literally catches fish EVERYWHERE in ANY CONDITION
by Anna on the Fly • July 31, 2022 in Fly Fishing Tips and Techniques, Anna's Fly of the Week
---
@anna_on_the_fly is on the water constantly. She is constantly trying new things -- new flies, new techniques, and new gear. We are grateful that she's an Ambassador for DiscountFlies. And, we're grateful that she shares her knowledge and adventures with us here in the "Fly of the Week" (or month during the "off" season) Column.
July 31st 2022
FLY OF THE WEEK!! I fished after work everyday last week and caught fish on a variety of flies but the one fly that brought most of the fish to the net was the "Zebra Midge Beadhead Bubbleback". Instead of posting Thursday I wanted to post this today and challenge everyone to go out and fish after work or one evening this week. I know the weekend warrior life but there is nothing like shaking a tough day than getting on the water and the twilight fishing has been fire! All of the fish posted where caught on the zebra bubbleback and they were all from different water, SBC, Cheeseman, Deckers, Clear Creek, and Bear Creek. And all in different weather, warm & no cloud cover, warm with cloud cover, right before the rain came in and right after the rain as well as during a rainstorm. This just goes to show how versatile this fly is!! It literally catches fish EVERYWHERE in ANY CONDITION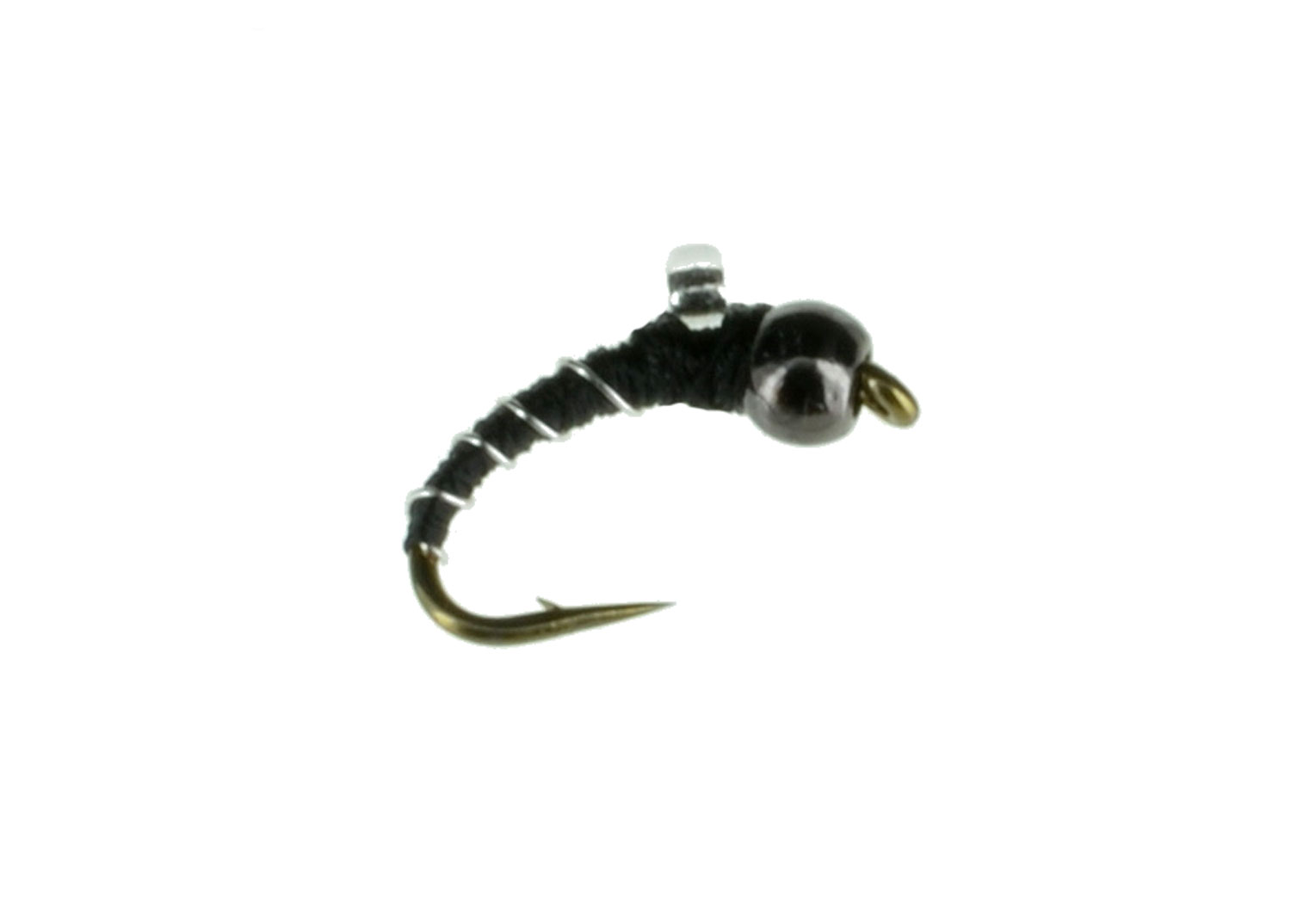 I have been using this fly as my third fly on a tag from the point fly dropping it off a foam terrestrial with one of the previous flies of the weeks as the point fly and then the zebra bubbleback as an emerger. This has proven day in and day out that this is a fly that produces. The tungsten weight gets the fly down but adding the glass bead imitates the tiny bubble of gas the midge uses to float itself from the bottom to the top of the water. This has been especially deadly during hatches and on the swing. The 3rd photo was a fish I caught as I lifted up to recast, suddenly I felt my line tighten and before I knew it a fish was taking off!! FISH ON!