Prince Nymph - Bead Head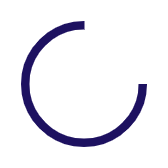 Quantity in Basket: None

Code: N-BPRNM
Shipping Weight: 0.01 ounces
---
---
---
Prices for Prince Nymph - Bead Head
1-2 flies
$1.54 ea.
3-5 flies
$1.36 ea.
6-11 flies
$1.16 ea.
12+ flies
$1.02 ea.
Product Description
•••••
This is a top producer of fish, and one of our best sellers.
Product Reviews
•••••
★★★★★
5.00/5 Stars out of 6 Reviews
danny Aldred | November 8th, 2015
Great nymph. Man the yellow perch love it. As well as the trout.
Mike T | January 27th, 2015
Caught a 18 inch Rainbow on the first cast.
Wayne Byers | July 5th, 2011
They work for me
Mark Scarpaci | June 14th, 2011
Worked great. Caught a ton of trout. So far, so good!
superdave | May 10th, 2011
extremely well made. first one used I hooked four cutt throat all around 12-14 inches and one steelhead jack around three pounds. man that was fun on a five weight. even with all this abuse the fly is still ready to fish.
---
Write a Review