Sea Habit - Herring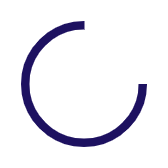 Quantity in Basket: None

Code: W-SHBH
Shipping Weight: 0.03 ounces
---
---
---
Prices for Sea Habit - Herring
1 fly
$4.72 ea.
2-3 flies
$3.35 ea.
4-6 flies
$2.93 ea.
7-11 flies
$2.74 ea.
12+ flies
$2.60 ea.
Product Description
•••••
The Sea Habit Bucktail Herring fly pattern was designed to catch predatory fish that target Herring baitfish. ..and while Herring might be a little to fishy for our taste, predatory fish love 'em, especially stripers!


Note: This product contains wildlife, which cannot be exported beyond the U.S. and its territories.