Real Meal Nymph - Rust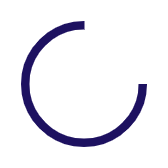 Quantity in Basket: None

Code: N-REMNR
Shipping Weight: 0.01 ounces
---
---
---
Prices for Real Meal Nymph - Rust
1-2 flies
$1.37 ea.
3-5 flies
$1.21 ea.
6-11 flies
$1.12 ea.
12+ flies
$1.07 ea.
Product Description
•••••
This variation of a trout fly nymph is very, very realistic. The legs of this fly are bent in the same manner as a mayfly nymph, adding to its realistm.


Note: This product contains wildlife, which cannot be exported beyond the U.S. and its territories.