Gummy Stonefly - Golden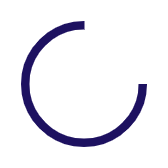 Quantity in Basket: None

Code: N-GUSG
Shipping Weight: 0.01 ounces
---
---
---
Prices for Gummy Stonefly - Golden
1-2 flies
$1.69 ea.
3-5 flies
$1.49 ea.
6-11 flies
$1.39 ea.
12+ flies
$1.32 ea.
Product Description
•••••
Product Reviews
•••••
★★★★★
4.75/5 Stars out of 4 Reviews
Joe | December 15th, 2011
Closest immitation I've found for the stone flies I've seined here in Michigan
"Treble Hook" Jim | April 8th, 2011
Was very happy I could find these here at DFO! Burned thru my last dozen Steelhead fishing last weekend! Waiting on the Size 8's to arrive and I will order another 60 !
David W. Bowyer | February 22nd, 2010
When the steelhead are finicky, toss the Gummy, and they wake up. I have had go luck with it and my fishin buddy also
Andrew | December 29th, 2009
We have caught trout, salmon, steelhead, on this fly. A sturdy fly with a strong sharp hook.
---
Write a Review