Stimulator - Tan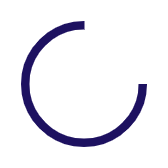 Quantity in Basket: None

Code: D-STTA
Shipping Weight: 0.01 ounces
---
---
---
Prices for Stimulator - Tan
1 fly
$2.52 ea.
2-3 flies
$1.79 ea.
4-6 flies
$1.56 ea.
7-11 flies
$1.46 ea.
12+ flies
$1.39 ea.
Product Description
•••••
The Stimulator dry fly works well as an attractor pattern or as a caddis adult, as an adult stonefly or salmon fly, and even as a grasshopper. This fly is both buoyant and highly visible to the fly fisherman.


Note: This product contains wildlife, which cannot be exported beyond the U.S. and its territories.